---

October 2018

Zhaobin and Haolin published their latest research in

Nature. You can read more about this research project in an article published by Caltech's Division of Chemistry and Chemical Engineering. Congratulations!

September 2018
Zhichao has joined the group. Welcome aboard!

August 2018
Zhaobin, Shoshana, and Alex published their latest research in ACIE

. Congratulations!

---

Research Focus

---

The

Fu lab

is focused on transition-metal catalysis, with an emphasis on enantioselective reactions. Specifically, we are developing nickel-catalyzed and copper-catalyzed cross-coupling reactions of alkyl electrophiles, including enantioconvergent reactions of racemic electrophiles. Our research with nickel is focused on carbon–carbon bond formation, and our investigation of copper (in collaboration with the

Peters lab

at

Caltech

) is directed predominantly at carbon–heteroatom bond formation.

---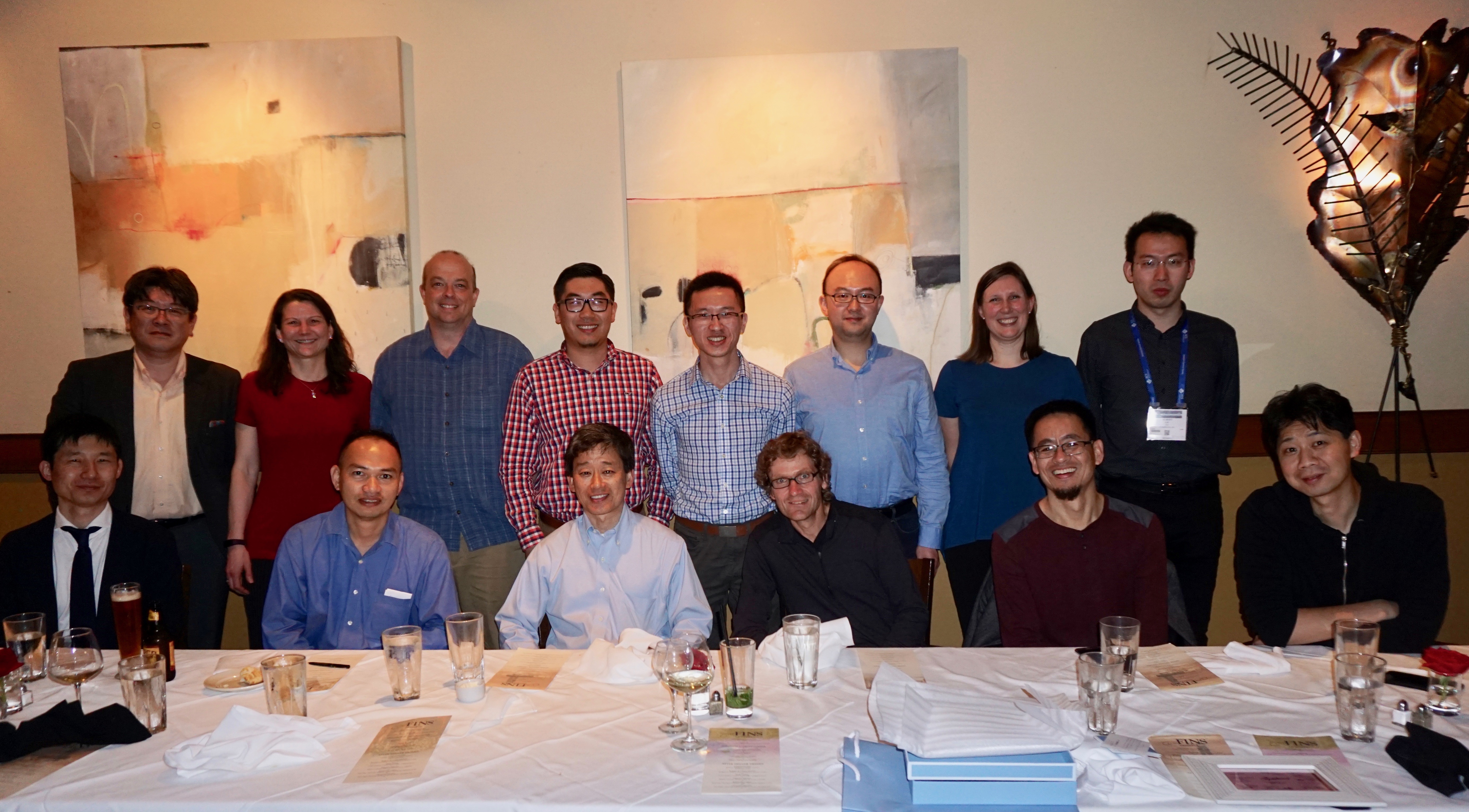 March 2018: Michinori Suginome (Kyoto University) and Shih-Yuan Liu (Boston College) organized a reunion of former members of the Fu laboratory at the New Orleans ACS meeting.
back row: Michinori Suginome (Kyoto University), Chris Garrett (Celgene), Craig Ruble (Eli Lilly), Wei Zhao (Amgen), Linglin Wu (Boehringer-Ingelheim), Xin Mu (UCLA, postdoc), Pam Lundin (High Point University), Albert Liu (MIT, grad student) front row: Yuji Fujiwara (Tolero Pharmaceuticals), Hien Do (Dow), GCF, Adam Littke, Wayne Tang (Schrodinger), Shih-Yuan Liu (Boston College)
Prof. Gregory C. Fu

Norman Chandler Professor of Chemistry

Office: 201B Schlinger Laboratory

Email:

gcfu@caltech.edu

---

Julianne Just

Administrative Assistant

Office: 201E Schlinger Laboratory

Email:

jjust@caltech.eduPhone: (626) 395-2924


---

The Fu Lab

​Office: ​206 Schlinger Laboratory

Lab Phone: (626) 395-3554

---

Division of Chemistry and Chemical Engineering

California Institute of Technology

1200 E California Blvd, Mail Code: 101-20

Pasadena, CA 91125, USA